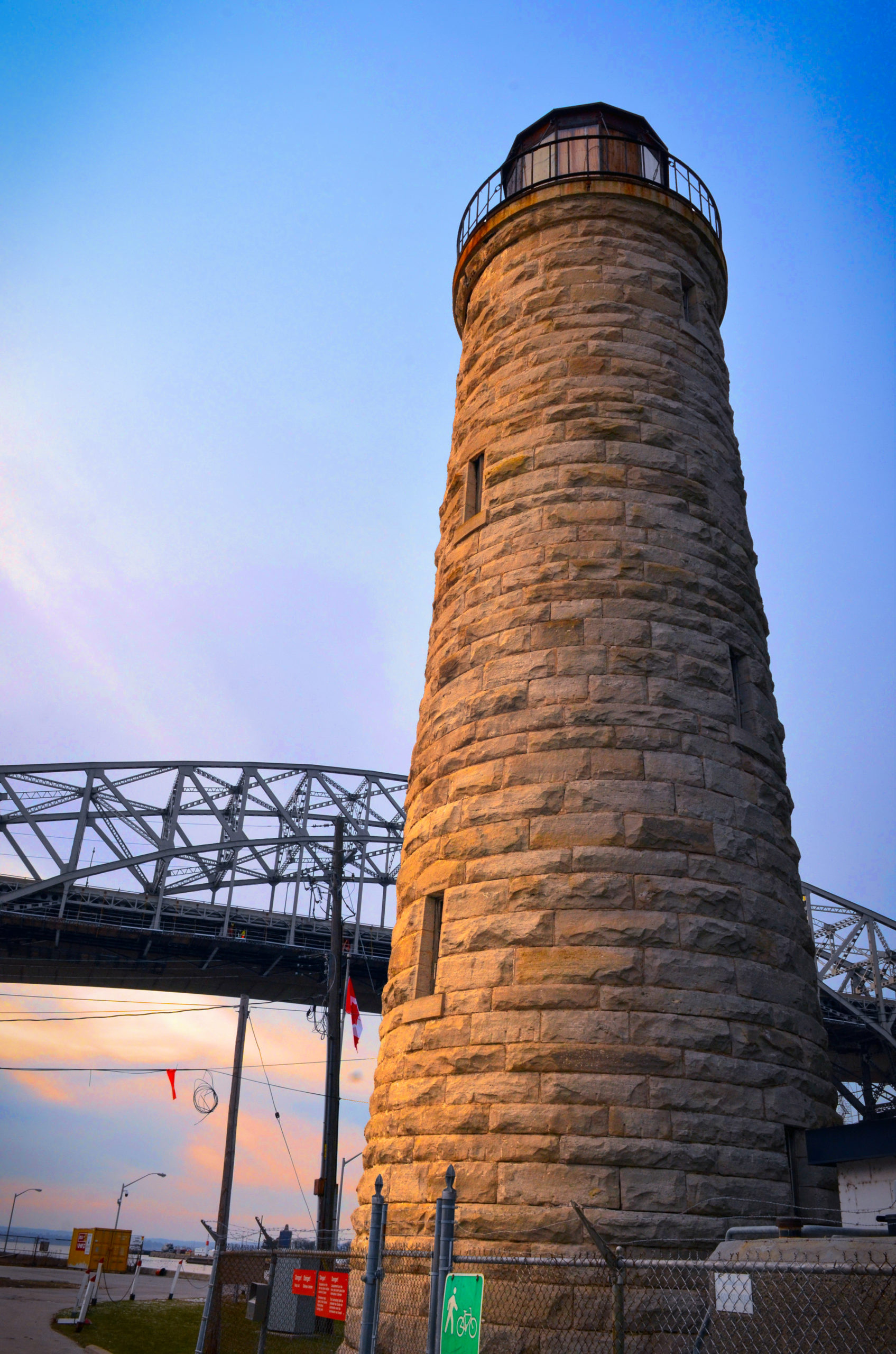 As of January 2022, you can still visit the site to see the lighthouse in its original location and the lightkeeper's cottage, where it has stood since being moved in the early 20th century.  However, in preparation for the relocation of the stone tower to the HOPA-owned Fisherman's Pier area adjacent to the canal (overlooking Hamilton Harbour) and restoration work on the keeper's cottage, the site will be fenced off.  Public access to the site will subsequently only be possible after both structures have been fully restored.  Guided tours with interior access to the lighthouse and cottage will then be offered.  Our much longer-term vision is to be able to greet visitors inside a new interpretive centre/ maritime museum operated jointly by the BCLG and HOPA.  You can help us to reach this goal through donations and getting involved by becoming a member, sharing your knowledge and volunteering your skills. 
If you do visit the site, make time for a stroll along the adjacent Waterfront Trail, which runs the length of the Beach Strip. At appropriate locations, there are interpretive panels to inform users about the history of the canal and its succession of crossings (ferries and bridges), the light station, and shipping between Lake Ontario and Hamilton Harbour. Here is a link to the Beach Strip section of the Waterfront Trail Map, showing the canal and lighthouse.

The Burlington Canal Light Station is located on the south side of the Burlington Canal on the Hamilton Beach Strip. The northern section of the beach strip is located in the City of Burlington.  The canal site is approximately 60 km from downtown Toronto.