Current Status of the Light Station
The main buildings of the Burlington Canal Light Station are the lighthouse and lightkeeper's cottage located respectively at 1159 and 1155 Beach Boulevard. The transfer of ownership of these two structures to HOPA (Hamilton-Oshawa Port Authority) is expected to be formally announced in early 2022. The stone tower will subsequently be moved about 300ft to the north onto HOPA's Fisherman's Pier area. No time frame has yet been established for the restoration of the two buildings.  
In March 2021 Chris Borgal made a visual inspection of the exterior of the lightkeeper's cottage and submitted a set of drawings with a scope of work to be completed in two phases.  His updated condition assessment identified the top priority work as repairs to the stone foundation, where needed, and repair and repointing of damaged bricks, first capping the parapet walls to prevent water penetration into the masonry, capping the chimneys and installing new metal flashing.  HOPA's maintenance team will be tackling the removal of lead paint in the spring of 2022.  Borgal will re-assess the lighthouse after it has been relocated.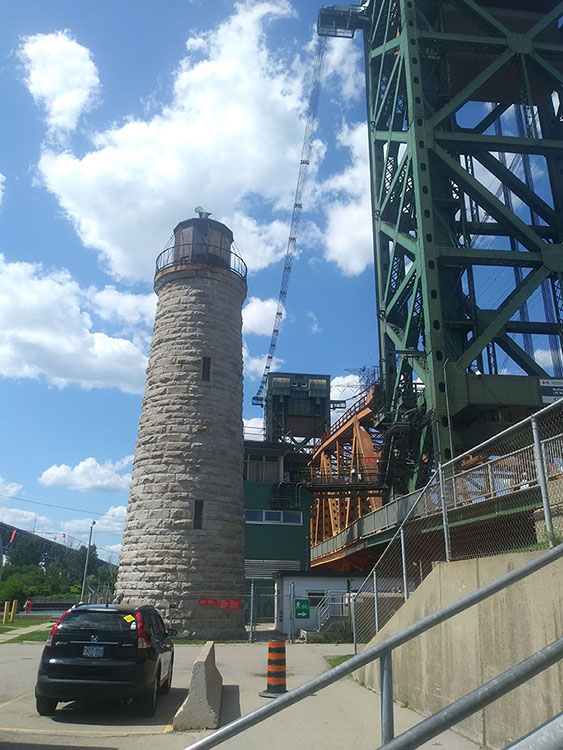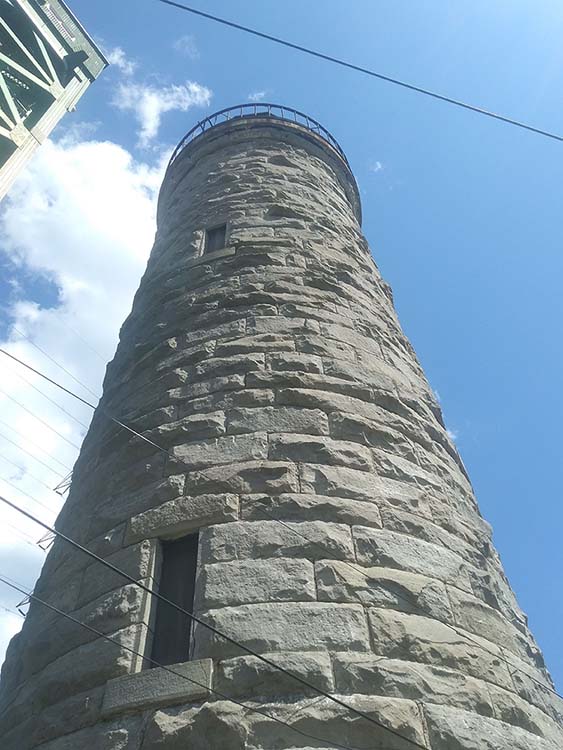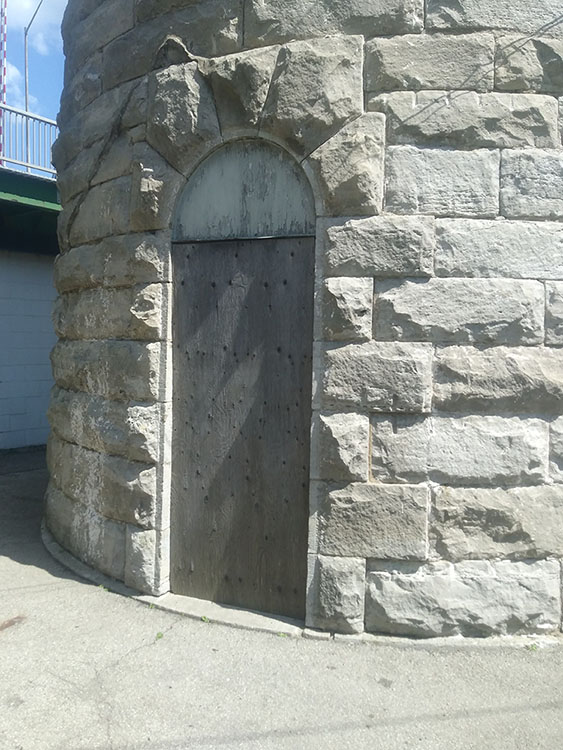 Heritage Status of the Light Station
In 1988, an evaluation of the Burlington Canal Main Light (stone tower) was undertaken by, Parks Canada historian Margaret Coleman for the Federal Heritage Buildings Review Office (Building Report 88-94).  This resulted in its status being elevated to a Recognized Federal Heritage Building in December 1990.
The Burlington Canal Light Station was designated municipally under the Ontario Heritage Act in 1996. See the Designation By-law (No. 96-115), which includes of summary of its architectural and historical value (Reasons for Designation).
In December 2021, the Burlington Canal Main Lighthouse was also designated as a heritage lighthouse under the Heritage Lighthouse Protection Act.  Here is the news release.
At its meeting held December 14, 2021, the Hamilton Municipal Heritage Committee expressed concern that relocating the stone tower could compromise its structural integrity, committee members agreed to add the lighthouse to its List of Endangered Buildings at Landscapes, as reported in this Hamilton Spectator article (23 December 2021).